Fed is Winning the War Against Inflation
Main measures of inflation are declining and consumer dry powder is gone.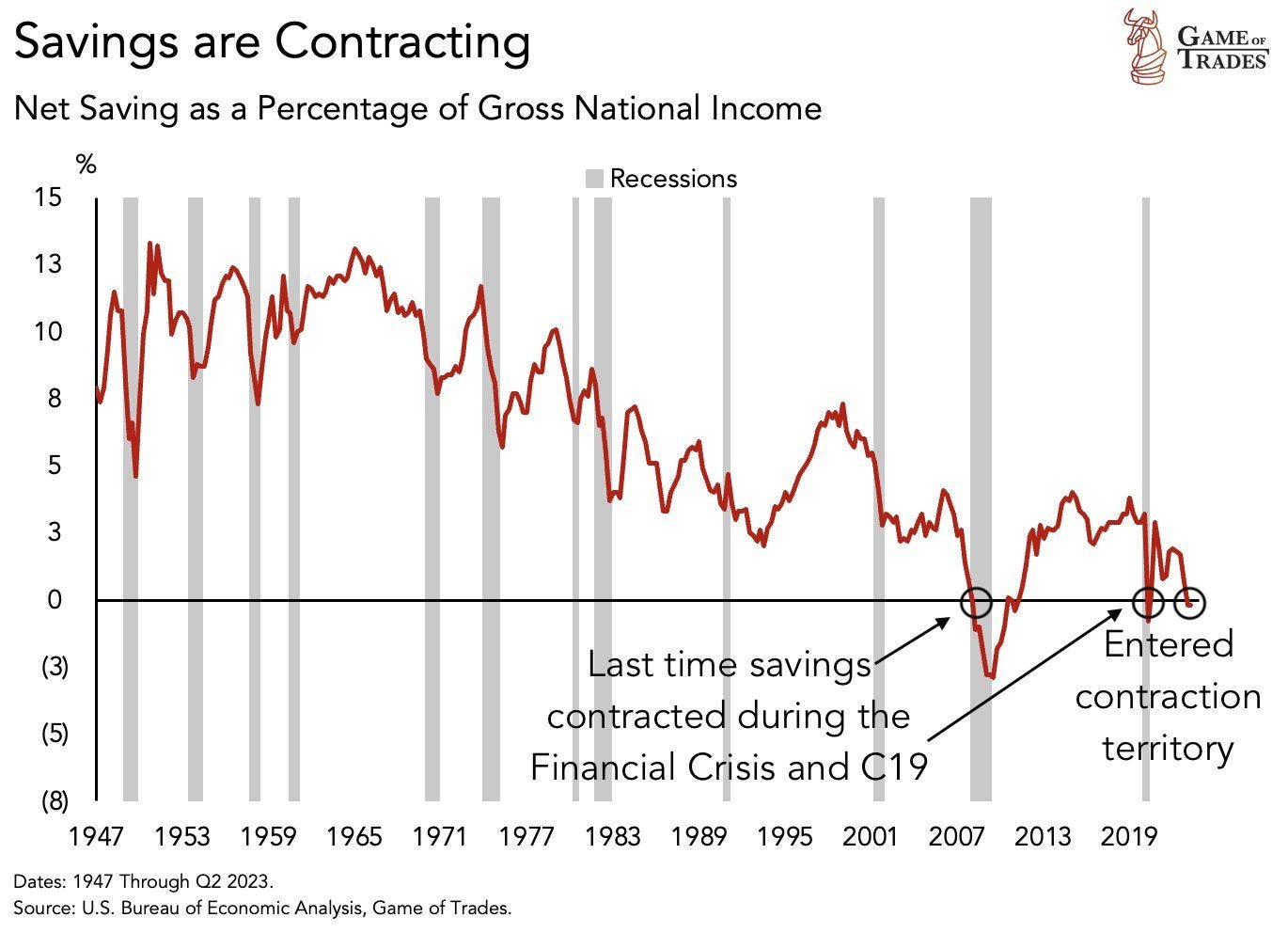 Q3 S&P 500 Earnings Stronger than Expected
The third-quarter S&P 500 earnings surpassed expectations, marking the first instance of annual earnings per share (EPS) growth since the third quarter of 2022.
Year-over-year, EPS increased by 4%, and by 10% when excluding the Energy sector.
A notable positive aspect of this earnings season was the sequential growth in margins.
Sales performance exceeded forecasts, though by a lesser extent than other metrics.
David Kostin, Chief US Strategist at Goldman Sachs:
"Corporates reported a continued broad-based slowdown in cash spending. Many investors are concerned about downgrades to consensus earnings forecasts, but they are tracking in line with the typical pattern and are being dragged down by Health Care. We maintain our S&P 500 EPS forecasts of $224 in 2023 (+1% year/year growth), $237 in 2024 (+5%), and $250 in 2025 (+5%)."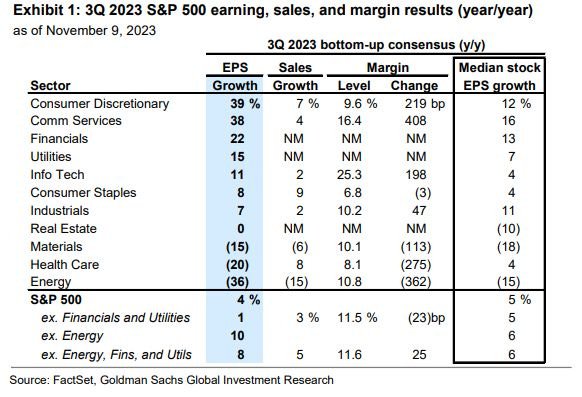 Banks Forecasting Decline in Fed Funds Rate
As inflation and spending erode, Morgan Stanley and UBS are forecasting economic slowdown and significant rate cuts by end of 2025.

Will Inflation Return After 2025?
Some predict we are in a secular period of modestly higher inflation (e.g. 3% vs 2%). However, others argue that inflation will remain low as we may be entering an AI productivity boom rivaling previous innovations like the personal computer.