During overnight trading, the 10 year US Treasury yield briefly touched 4.5%. Currently, it's trading at a 16 year high.
As the "higher-for-longer" narrative marinades, US government bonds are on track for a 3rd year of negative returns. Not unreasonable, given how low yields were during the pandemic.
Still, this throws off the foundational premise behind traditional portfolio construction. For 30+ years, investors have been funneled into the 60/40 portfolio (and all its fancy derivatives). The rationale: bonds perform when stocks don't.
Over the past couple years this rationale has been broken, with both stocks and bonds providing weak returns. TLT – an ETF that holds long term US Treasury bonds – is down a whopping 45%+ from it's previous high.
So what do you do? Abandon bonds? In my opinion, that would be like driving by looking through the rear-view mirror.
Whether you're looking at US Treasuries, investment grade corporates, high yield or prefs, yields are NOW at attractive levels. More importantly, Treasury yields are now at a 'normalized' level that leaves room for capital gains if/when the economy hits a brick wall and the yield curve shifts lower.
Let's be real. It's possible rates continue to rise, but arguably the worst is behind us and investors can now clip coupons while awaiting economic recession. How long will investors have to wait for rate cuts? Over the past 50 years, the gap between rate hikes and cuts has ranged from 2 to 15 months. These things take time so patience is key.
(Related charts below)
Stock-Bond Correlations Have Recently Risen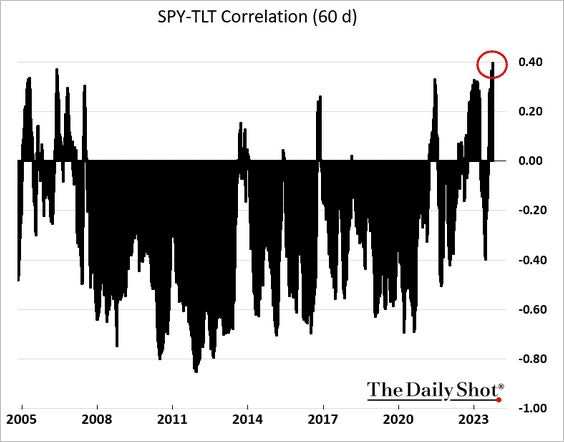 Rising Yield Trend Remains Intact, Although Worst Probably Behind Us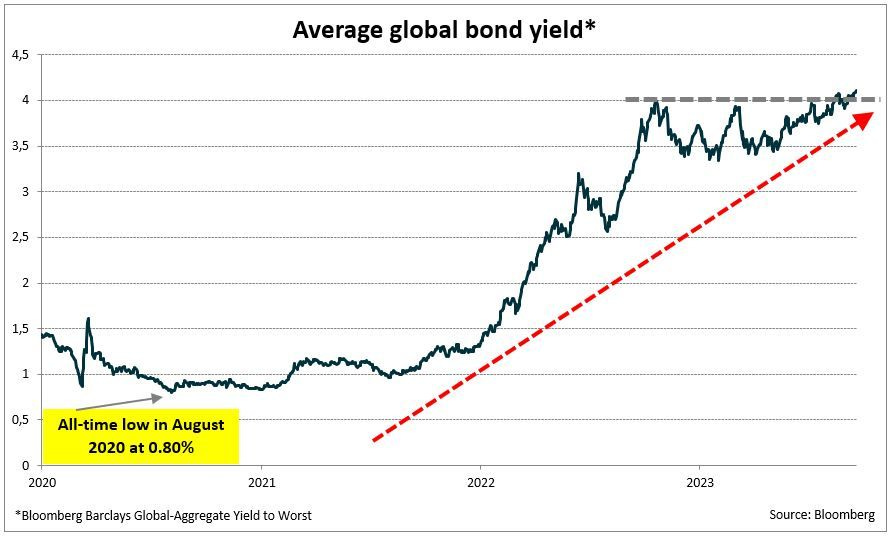 Rising Yields Have Damaged Bonds: TLT Down 45%+ From Recent Highs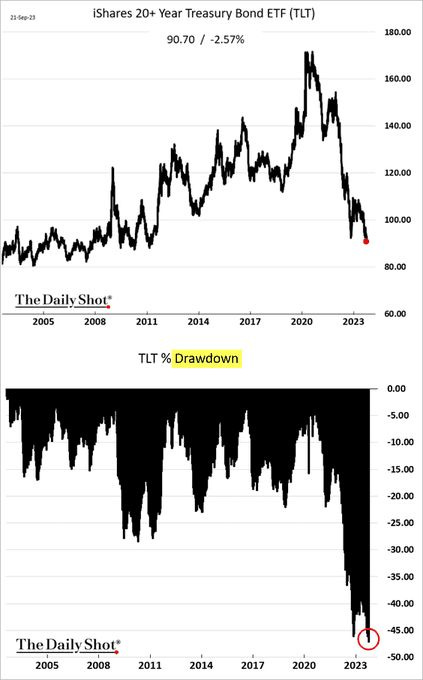 Economic Indicators Weak but Yields Remain Elevated…For Now
We May Be At/Near Peak Policy Rates, But That Doesn't Mean Cuts Anytime Soon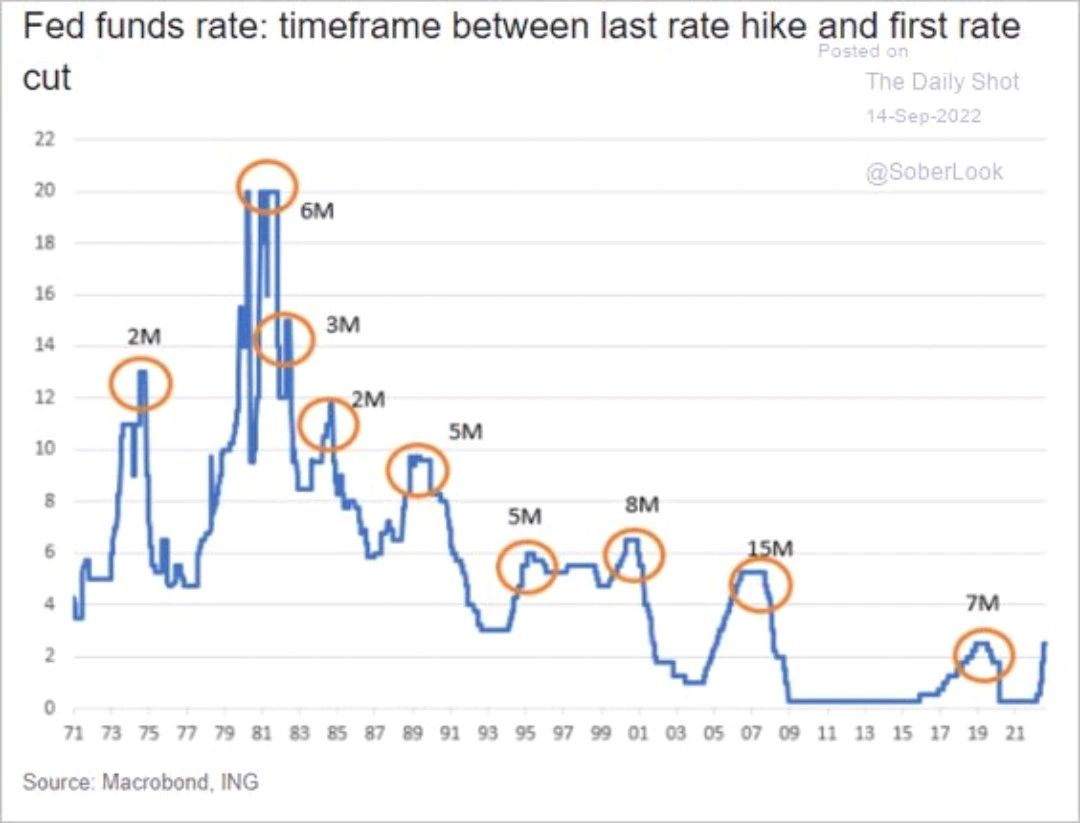 Bonus Long Listen: Jeremy Grantham
On episode 110 of The Compound and Friends, Michael Batnick and Downtown Josh Brown are joined by Jeremy Grantham to discuss: being the "Bubble Historian", Inflation, Modern Valuations, the Four most Dangerous Words, Real Estate, Impact Investing, and much more!
Bonus: What Assets are Priced For