Many prospective home buyers in Toronto are crossing their fingers for a major correction so they can afford a house.
According to Desjardins Economics, however, even the worst case economic scenario would only bring the home price to incomes ratio back to 2015 levels.
Presumably, mortgage rates would decline in such an economic scenario providing an additional tailwind to monthly carrying costs, but the general conclusion remains: Toronto will remain an expensive city.
Below are the key highlights from the Desjardins' report:
After years of being priced out of the market, many prospective Toronto homebuyers now sense an opening with a recession looming. But even in the direst of economic scenarios, we don't see affordability returning to Canada's largest city anytime soon.
Our worst‑case scenario is a 1990s‑style Ontario recession that would drive average Toronto home values $185k (16%) below current levels by the end of next year. By Q4 2025, prices would sit $340k (30%) lower than in July 2023 (table 1).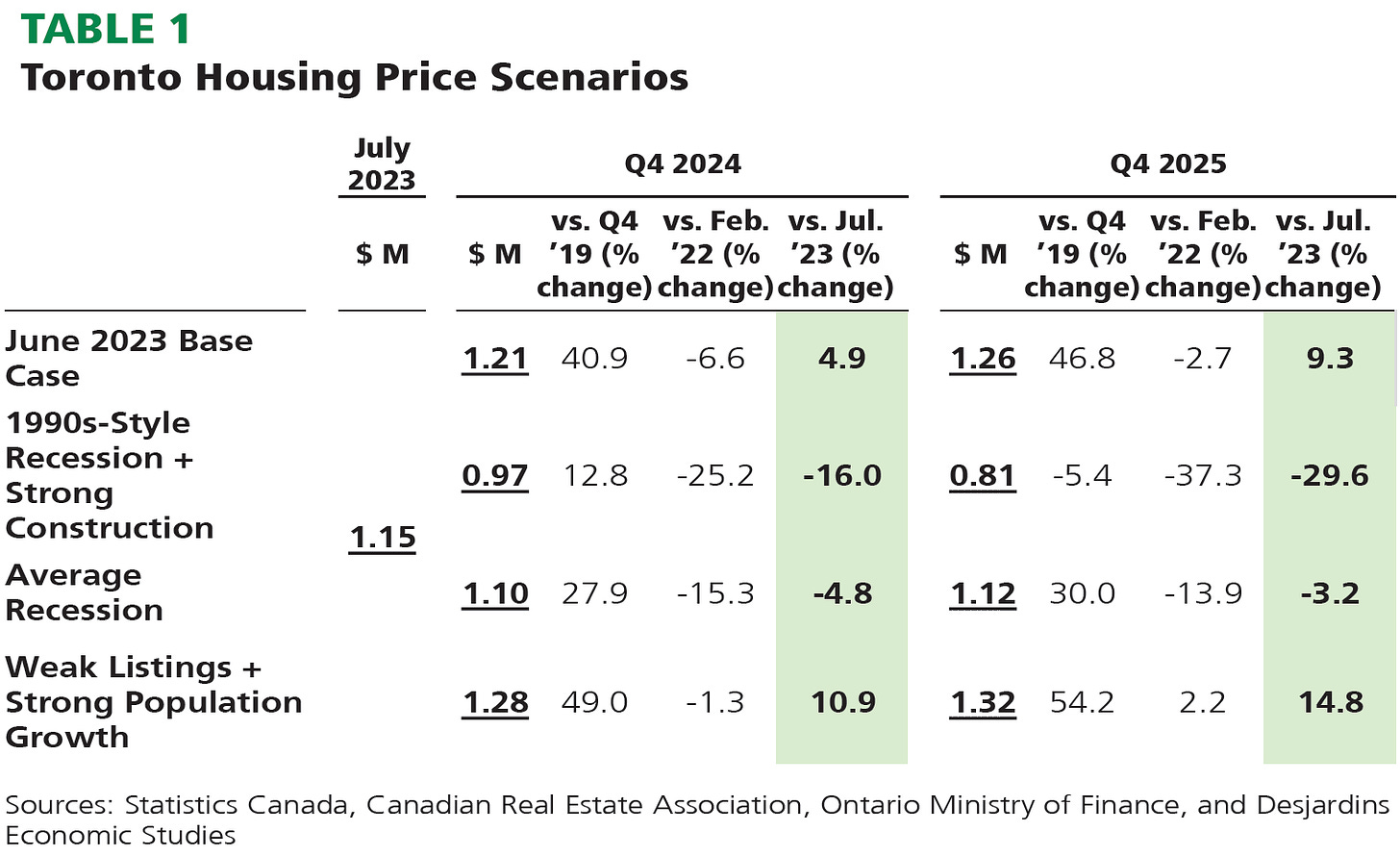 Yet even if that improbable outcome were to materialize within the next three years, it would only bring Toronto's home price‑to‑per capita disposable income ratio back to still‑stretched, late‑2015 levels (graph 1).
Such a significant price decline could likely only come at a massive economic and social cost. Compared to our base‑case Ontario forecast, a 1990s‑style recession would result in a more than $35B reduction in employment income and almost half a million total job losses by Q4 2025.