Yields Spike
History doesn't repeat, but it does rhyme. Yield spikes like we've recently experienced tend to break markets.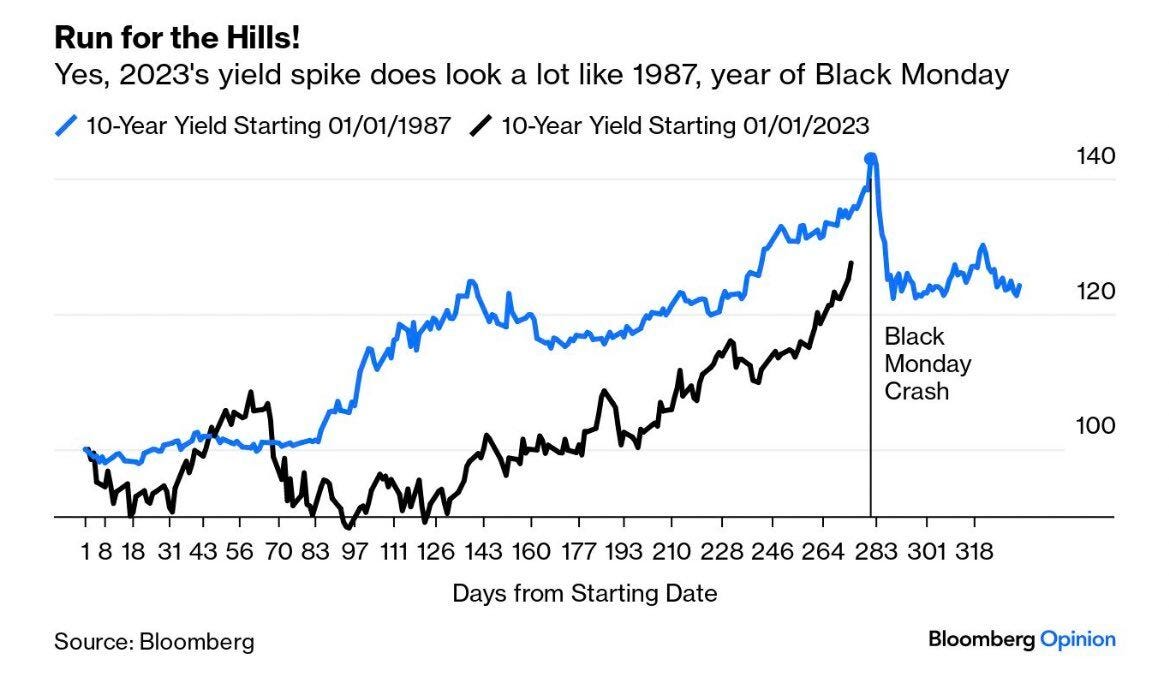 Why are yields spiking? Possibly because debt is growing rapidly. The US has added $32 billion in debt per day for the last 2 weeks.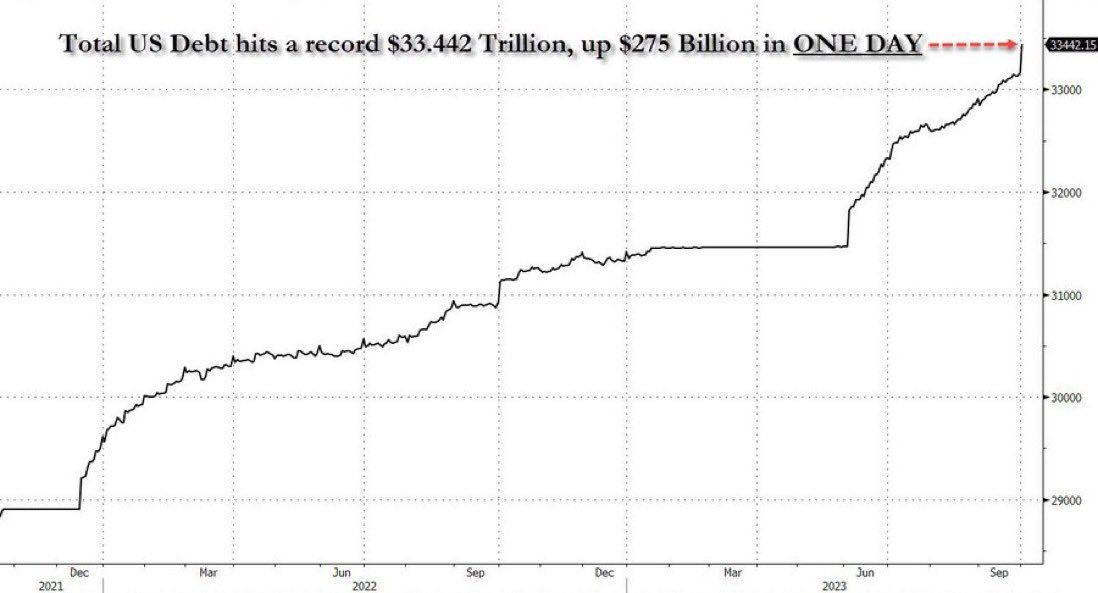 Bonds – the "Safe" Asset Class – Hammered
2023 is looking like another losing year for bonds. Drawdowns for long duration bonds now parallel those experienced by equity investors during the Global Financial Crisis.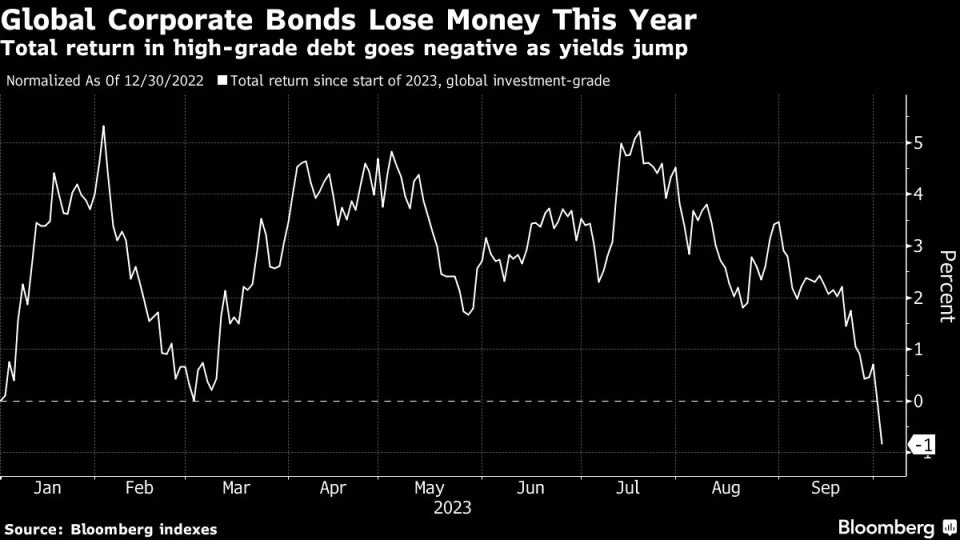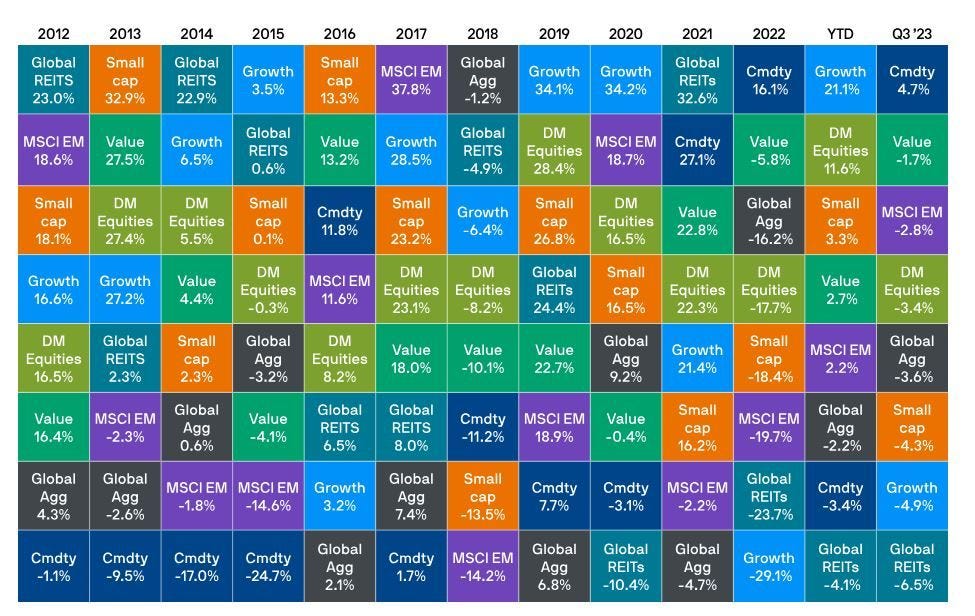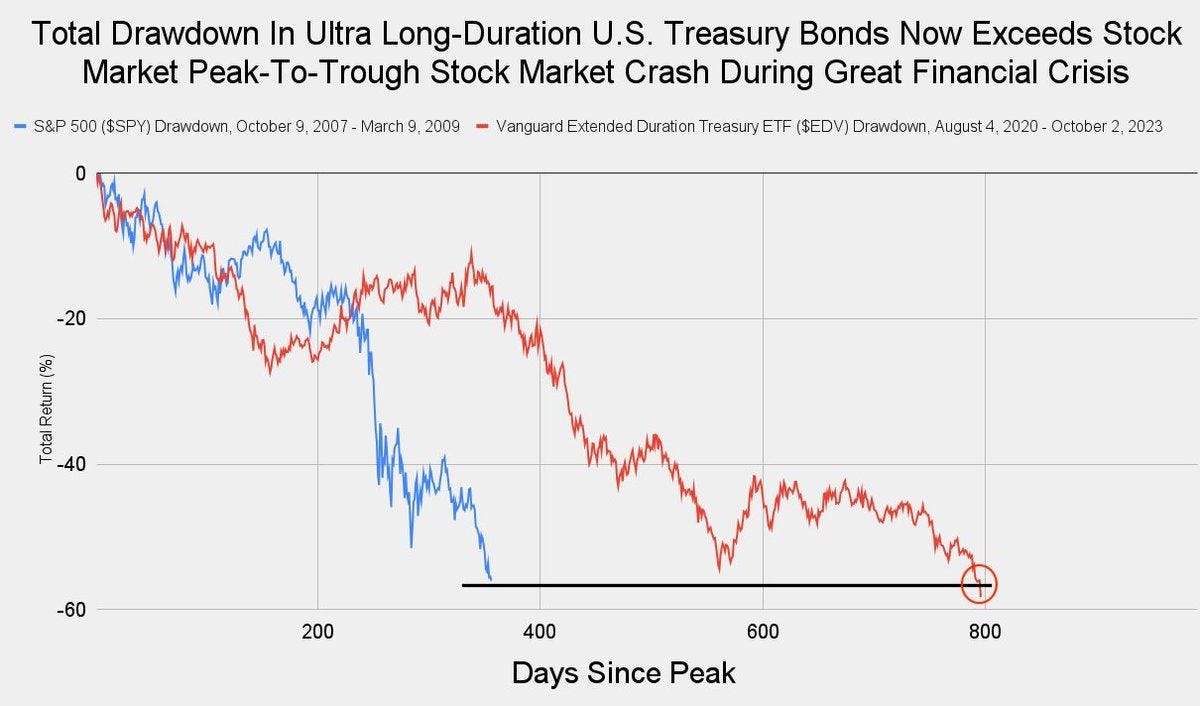 Are Equities Worth the Risk?
Equity risk premium is near dot-com bubble lows, implying little reward for taking on risk. What must change to improve the premium: stocks need to fall, earnings needs to rise and/or yields need to decline. What do you think is most likely?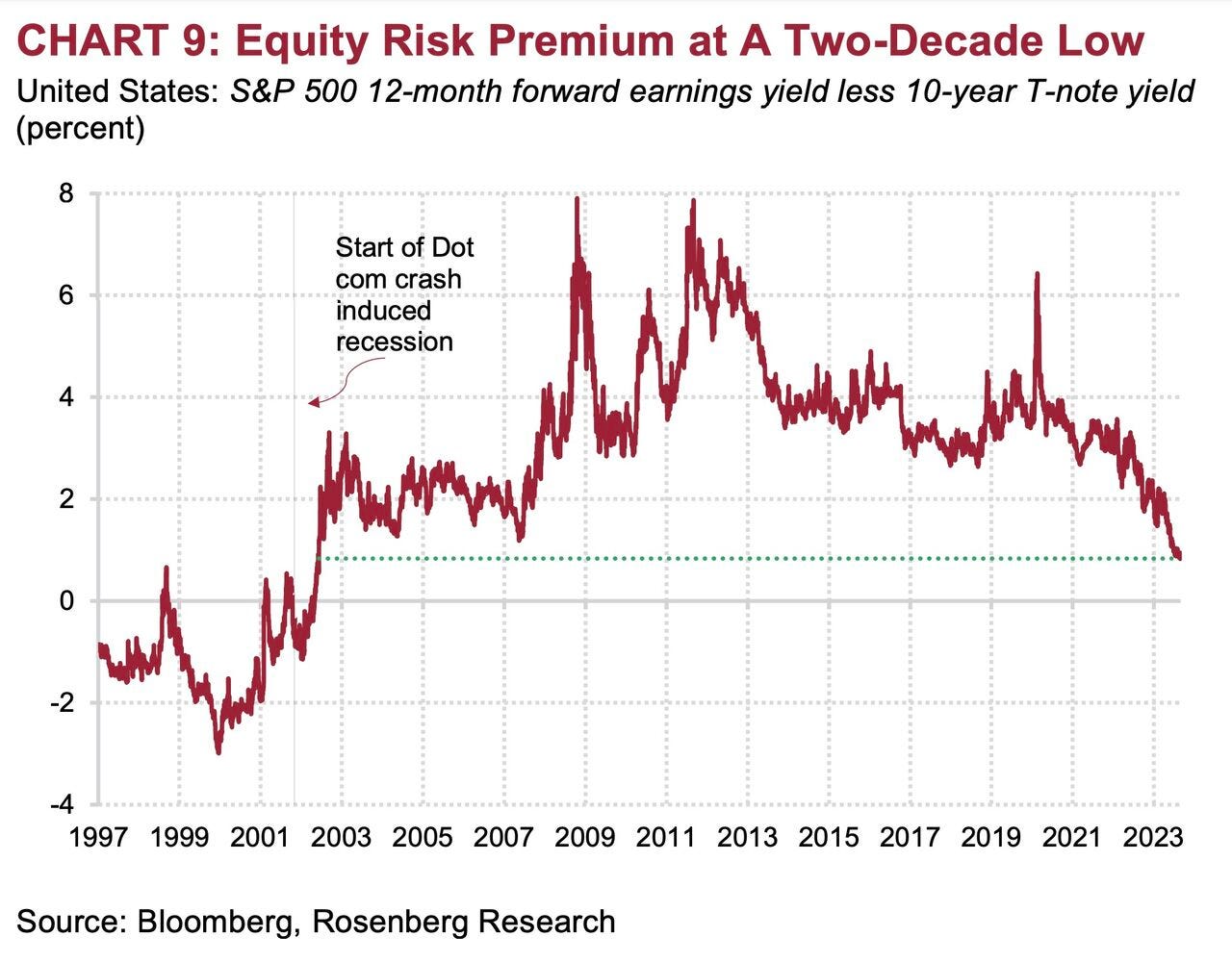 Is Sentiment a Contrarian Indicator Right Now?
Are markets oversold? Is there more downside to come? Reply to this email to let me know.
Investor sentiment is so bad right now that it might suggest we're approaching a short-term countertrend rally.